Phew, I am finally coming up for air! I can't believe it wasn't that long ago when I was lounging around the pool in Mexico with nothing to do but finish reading that annoying book "A Reliable Woman" - and now, two new monthly shows done and successfully underway, and I'm in my second week settling in at the new freelance gig.
First up, the Coco de Mer show.
Exquisite
.
So special to me.
That's the only way I can describe it. The intimate salon setting of 35 people, the delicious open bar by 42 Below served by the handsome, lady-fav Masa, the acts by Madame Rosebud (Story of O, Venus in Fur) and Amber Ray doing my two favorites of her acts which also happened to be two of her heaviest acts, as she was quick to inform me upon arrival with luggage in tow. :) Romina and Abby made the night go very smoothly and with Matt and Michael doing AV/sound, I couldn't have asked for a better crew. Michael gets special kudos for assisting me in, er, getting into gear, let's just call it that, for my new equestrian act. There was some gear malfunction that Rosebud warned me about but all in all it was very amusing to everyone who knows about it. I don't want to give it away cause I will be doing this act frequently - it is my new favorite.
The next Coco de Mer show is July 24th.
I will be integrating more and more Coco de Mer products into the acts. My vision for this show and partnership is to give the outside world a glimpse of the secret language of fetish by utilizing objects to tell a story through the use of burlesque theater. I've got my eyes set on this beauty:
Second, last night, was Drunken Dragon Nights at Macao Trading Company. This was a tremendously energetic and enthusiastic crowd!! So much fun and all without a stage! Having the open bar for two hours before the show did not hurt getting people all roused up. Or, rather, I should say, AROUSED up. This was a horny crowd!!! I guess that's better than being an ornery crowd. Mwah ha ha. It must be all the erotic Asian posters on the hallway and in the bathroom, the jade dildos in the display case, and the dim red lighting. When I was strutting around pre-show, many people asked when the show was starting so I knew that a lot of people there stayed late to see the show. I did a two-in-one act where I stripped out of my new MC-ing dress (see here) to a song from the classic striptease CD that every burlesquer has - then it segways into my usual fan dance number, the 1930s Japanese cover of "St. Louis Blues". This was actually the first time I've danced to a song from the classic striptease CD and I can see why it is so popular! Such a big sound for strutting and bumping, such attitude. Even if I was full of a bag of cheese puffs (my favorite guilty time snack!) and a Chipotle burrito, I would still feel sexy rehearsing to this CD.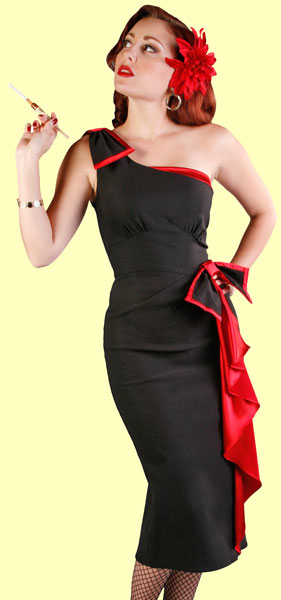 I spoke to several people afterwards who all said they loved the show. I knew about ten people in the crowd, but the rest, I didn't know. It was on the sausage festival heavy side. But it was a great room to be in. All the boys at Macao (Igor, Brian, Karato, Rizo etc) are so gallant and knightly. They definitely make a girl feel safe performing there and we were lushed on with the specialty Don Julio Tequila cocktails all night. Thanks Don Julio! I was especially pleased when a group of Chinese girls thronged me after the show and complimented me on how much they loved the fan dance. They took photos with me and I was so happy to see that not all Chinese females resort to high turtlenecks and making babies and rice at home. Holla sistas! I hope they come back again and eventually join me on the dark side. WA HA HA. One of the audience members, male, asked me where I got my boobs being Asian and all. My reply? "Your fucking American diet, that's where."
Day time work wise, I found myself saying, "I'm looking forward to going to work on Monday!" which I have not heard myself say in a good few years! This new place is so awesome. I am definitely creatively stimulated. A part of my job consists of designing web sites and fancy Facebook applications, and another part is coming up with event planning. Hello!? Is that not like my night time job? The best part? Everyone knows about my burlesque career and loves it. Finally, two worlds become one. Ah...
I have a couple nights off then it's Nurse Bettie Wednesday and Thursday night, and on Saturday, I'm at
BadAss! Bettie Page Tribute
at Arlene's Grocery at midnight. I am so excited about this show because so many great performers are in it and it's hosted by World Famous BOB!
On Wednesday, June 30, I will also be doing something with Tansy at her theater play at The Tank called "Eager to Loose: a Panto Burlesque" - I don't know what that means but she's a pal and I'm happy to do an act or two at her play!